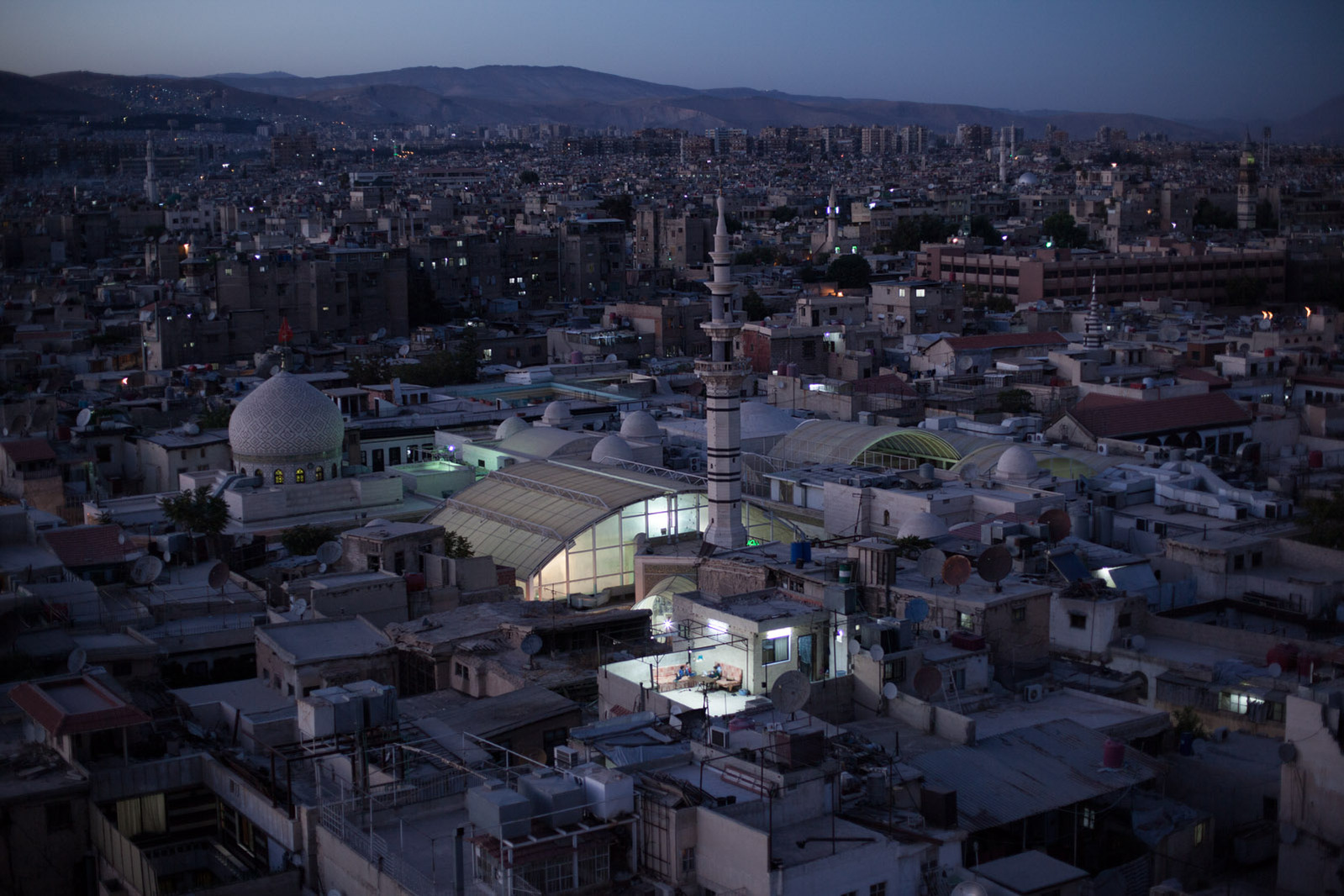 Many people are focused on rebuilding their broken country and wouldn't ever leave Syria for this reason, but others are looking for advancement further afield due to the sanctions and war, there aren't many opportunities. My impression of the Syrian people is that they are supremely proud and loyal to their families and their country, but there comes a point when they have to choose between the two, either to stay or go. I spoke to many that are in the process of applying for refugee status, that have already received it, or are studying in Europe already having just returned home for the holidays.
It's easy to find the statistics online about the countries that many Syrians are fleeing to; Germany and Sweden for example have the highest migration levels of all European nations due to their more relaxed stance. The more wealthy Syrian families are sending their children to study abroad due to the dangers they face at home, where they may consider applying for refugee status once there. Almost all the people I spoke to don't want to have to do this as it would mean that they can never return. Leaving their beloved Syria is giving up their culture, family, heritage and life as they know it. This is no easy choice.
Mitabut Dahir, a retired geologist and ex-CEO of a government run nuclear power station sits at home on his sofa relaying the story of his kidnapping in a hushed tone, as if each breath is a struggle to push out. His eyes are foggy and faded and you can feel the struggles that he has had to endure in his lifetime. As a result of his position at the power plant he was targeted by a group of armed masked men and taken just outside of his wife's place of work, a primary school. His car was a government car and he suspects that the men had been planning this moment for sometime. He quoted them as saying "Assad gave you this car and we want to take it!". Alarmed by this, his first reaction was to throw the keys so the thieves wouldn't have an easy ride. He was taken and accused of being part of Bashar al-Assads regime. "No!" He said, "I'm not part of the regime. I work for part of the government." He continues to cement his point "Regimes come and go, but the Syrian facilities (power plant) will stay. If you destroy them then we don't have a country." For six days he was held by this group of "mercenaries" as he puts it, given no food, very little water and having his arms and feet tied and a blindfold on for almost the entire imprisonment. His hands were only untied when he started to show the extreme discomfort due to underlying back issues. He described the cave as being filled with smoke and the room he was being held in locked with a guard outside the door. "They didn't physically harm me" he said "it was mostly psychological". After his family paid £700,000 Syrian for his release (all they had saved for years) he developed an ulcer from the stress of his captivity and subsequently had to have his stomach removed. Present day he finds it hard to be mobile and can't walk too far.
Many of the people I speak to in the areas that I documented and the stories that I've heard talk about the beginning of the troubles. Many took part in the demonstrations on the streets. A people that were looking for change and to make the country stronger, fairer, more prosperous have seen their worst nightmare turned into a reality. War… But like Maya told me, "like the Phoenix", Syria might be on fire with no end in sight, but the people of the country still hold onto the ideals of helping each other through this crises. Being a family, forgiving past wrong doings and repairing their broken land. Syria will rise again.But for this driver it didn't matter he was home.