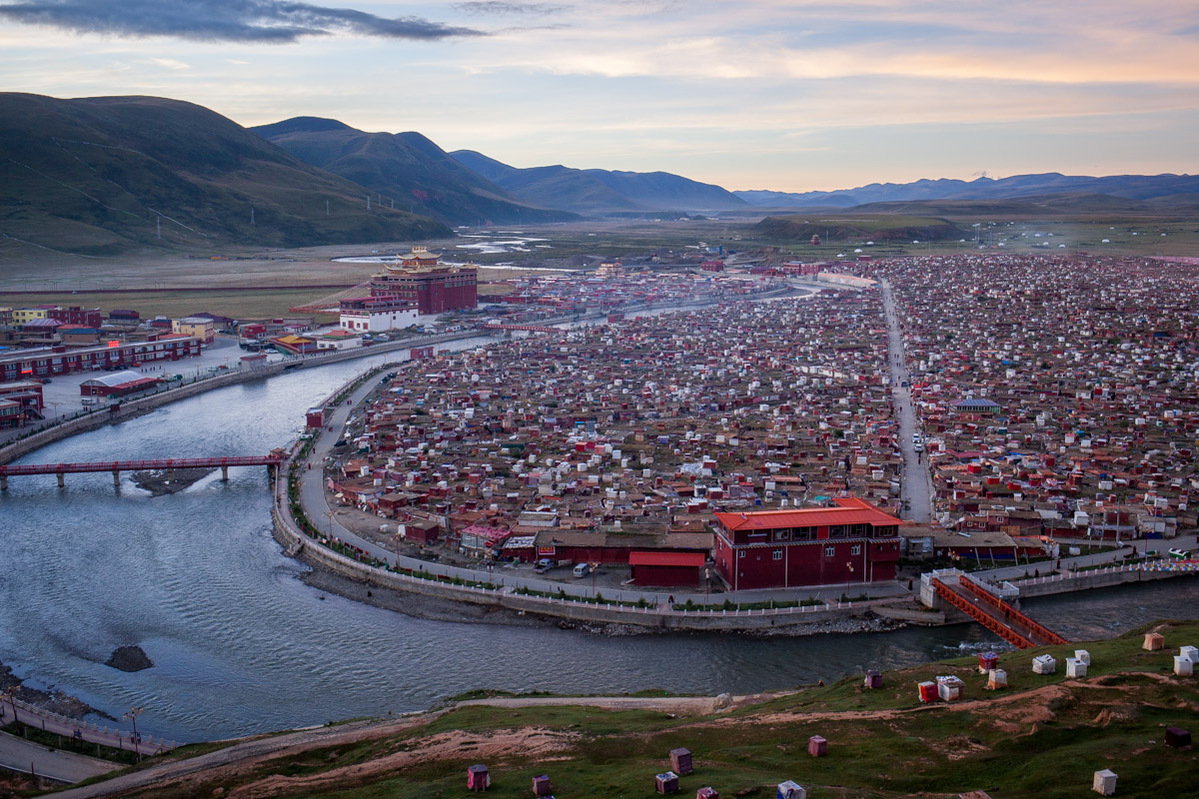 Yarchen Gar (aka Yaqing)
Yarchen Gar (Yaqing) is a Buddhist monastery made up of almost entirely nuns. Living in very basic conditions they are devoted to following the faith and entering a life of sacrament.
Established in 1985, Yarchen Gar (aka Yaqing) is located in Baiyu county in the Garzê Tibetian autonomous prefecture. The site is 4,000 meters above sea level and not easy to reach but is home to over 10,000 devotees and the largest congregation of monks as well as nuns in the world.
The monastery has come under pressure from the Chinese government since 2016 due to "an unfolding political strategy" aimed at controlling the influence and growth of these important centres for Tibetan Buddhist study and practice.