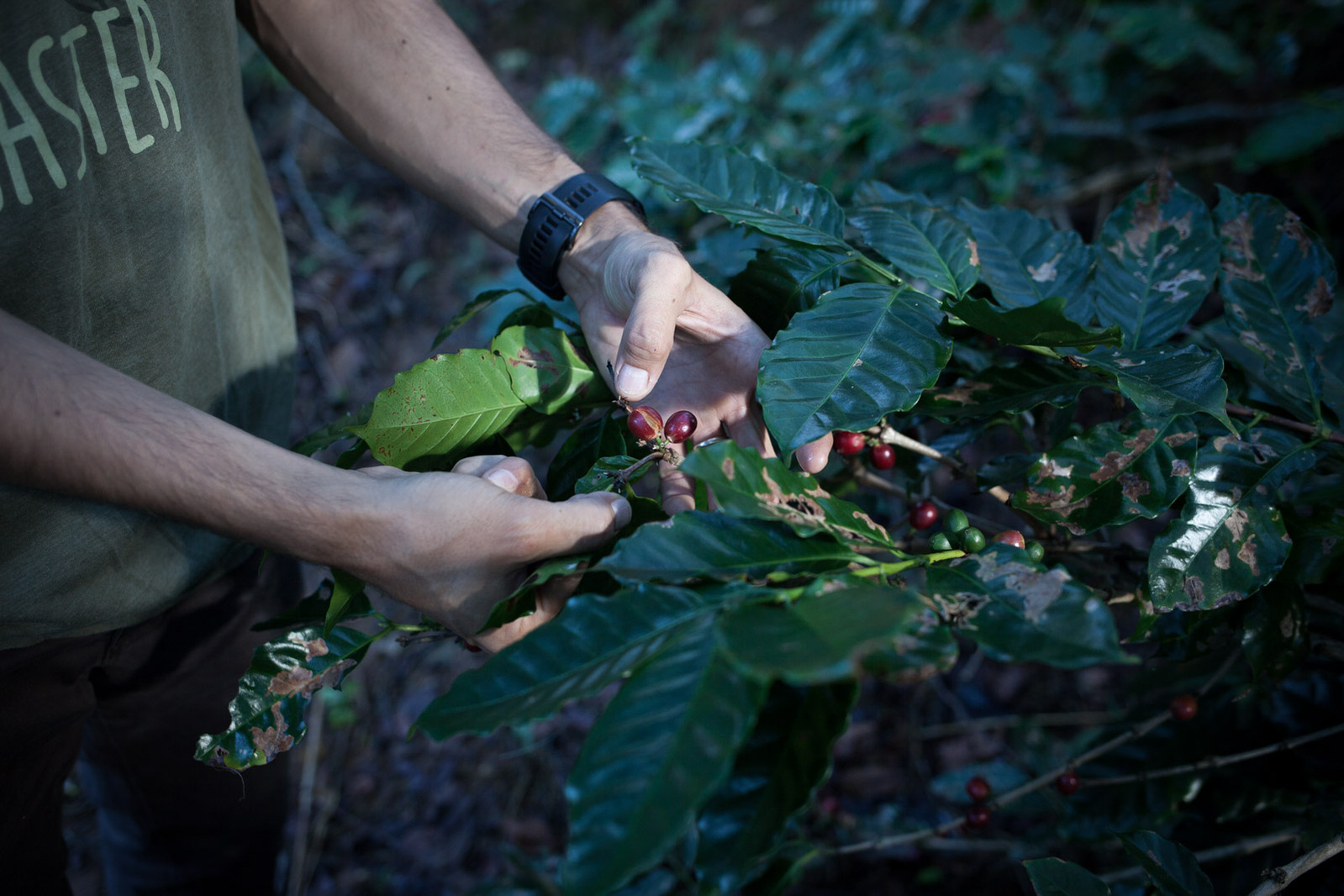 The Slow Demise of Puerto Rican Coffee.
For 282 years Coffee has been produced in Puerto Rico. First introduced by the Spanish in 1736 during the colonial era and at the height of production it peaked at more than a million pounds which made it the seventh largest producer in the world. However with the disaster that hit the island on September 20th 2017 the coffee industry has been ground down to a standstill. 85% of the coffee on the isle was obliterated and affected thousands of families as a result.
Jan Carlos, 21 has a wife and young twins. "Many of my generation would rather claim off the government than do a days work!" he declares. This is a common feeling among many stating that the welfare system in Puerto Rico is paying as much or more than the $5.25 per hour for agricultural work. The island is seeing high rates of unemployment, 10.3%, in comparison to the USA's 4.1%. After working that morning in the heat and sun, he says that the $63 he earns a week isn't enough and is looking for other farm work, the closest is a 45 minute drive away.
Remy Rodriguez, 29 took over his grandfathers farm in 2016 that had been abandoned for a generation to start his own specialised coffee company. Remy points out that there has been a sudden rise in younger generations looking at making specialised coffee taking the torch when it comes to coffee production on the island. "My parents had very little interest in farming" Remy cited. There was stigma attached to farming in the past. It was seen as a fools pursuit by rural Puerto Ricans looking at making it big in San Juan and the cities of the United States. Now there seems to be more Puerto Rican ex-patriots coming home to reawaken their grandparents plantations.